LUOZHENG has made the flower of Oriental aesthetics bloom poetically in Paris
For LuoZheng, Paris is not a strange city. As early as 2003, she was invited to Paris to participate in the "Fashion China" fashion show held in the Louvre, and was widely praised. Perhaps it was from that moment that Luo Zheng buried in his heart a seed of inheriting excellent traditional Chinese culture and spreading Oriental aesthetics to the world, "These excellent Chinese cultures not only belong to China, but also belong to all mankind." I hope to work with many outstanding Chinese designers to transform the unreplicable and non-renewable artistic treasures in the excellent traditional Chinese culture into my own unique design language, and innovate and interpret the romantic dress aesthetics of New Oriental.
After a lapse of 20 years, Luo Zheng is returning to Paris to show his work "Grass wood 苼", which combines design and artistic ingenuity, to the international fashion stage. Zhuangzi said: "Heaven and earth have great beauty but do not speak, four times have clear law but do not discuss, all things have a reason but do not speak." Everything has its spirit. At the exhibition site, Luo Zheng will use cultural scenes with rich Oriental characteristics to express LUOZHENG's understanding of "plants and trees 苼" step by step from the perspectives of flowers, tea, bamboo and incense.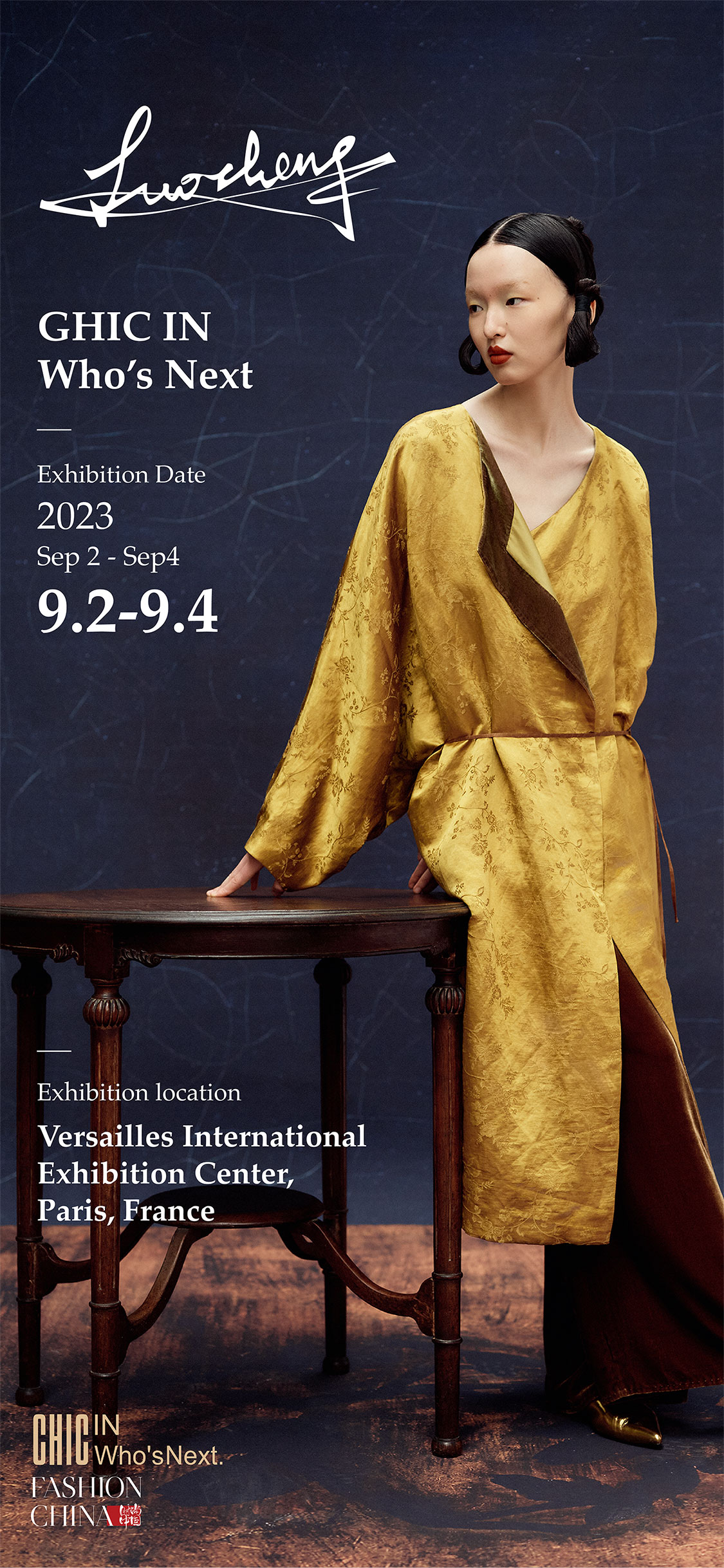 The design combines its novel and unique design language with the scenery full of natural atmosphere, showing the harmonious and unified relationship between clothing and the natural environment, in which the application of natural materials brings the wearer a free and romantic soul, presenting a more unique connotation and charm of the Oriental aesthetic atmosphere.
In Luo Zheng's view, the dissemination of Oriental aesthetics requires not only the innovation and reshaping of Oriental culture in combination with contemporary values, so as to achieve the harmonious unity of lifestyle and aesthetic values, but also the absorption of foreign experience with an open vision, the formation of a diversified fashion environment based on excellent traditional Chinese culture, and the transmission of attitudes and expressions of contemporary significance to the development of world fashion.
"I hope that with the help of this trip to Paris, I can better understand the international consumer market, truly bring Oriental aesthetic clothing design to the world, and show the unique commercial value of original Chinese brand design." Luo Zheng said that while showing her thinking on Oriental aesthetics through clothing design, she also wants to establish more cooperative relations with top international buyers and international boutiques, gradually leading the brand to integrate with international fashion, and further demonstrating the strength of Chinese fashion to the international fashion industry.