Experience the beauty of Oriental culture with clothing as the carrier
Since its establishment, LUOZHENG has been deeply inspired by the consciousness of nature and humanity. Its design philosophy is to inherit the romantic culture of New Oriental, integrate Oriental aesthetics with contemporary life, and pursue the carefree artistic conception of the unity of nature and man. Inspired by the wisdom of all things, Luozheng explores the unity of women's inner and outer shapes, and seeks for the resonance between man and nature, clothing and spirit in daily life scenes.
Luo Zheng believes that "there is a saying in the Oriental wisdom that the five elements are born together, and a good fashion design is also born with people and has spirituality." If this degree is well grasped, nature can produce beauty in harmony. For many years,LUOZHENG brand has been focusing on the interpretation of feminine Oriental aesthetics, capturing the inner Oriental cultural charm of contemporary Chinese women, combining contemporary lifestyle to create clothes with classic craftsmanship fabrics, natural colors and elegant shapes. By combining the brand's elegant artistic conception and the use of natural environment, LuoZHENG brand has sketched out the unique beauty of women's freedom.
In design and creation, Luo Zheng pays attention to the artistic elements of Oriental culture combined with contemporary values and innovates and integrates them into the details of clothing to create a unique form of artistic expression through unique tailoring, layout and decoration. And through exquisite manual details, exquisite embroidery technology, artistic printing, to create an independent piece of art, show the spirit and touch of artistic creation, so that the clothing has a higher aesthetic value, arouse the audience's attention and thinking of Eastern culture, stimulate their interest in and exploration of eastern aesthetics, give it a deeper cultural significance and artistic value.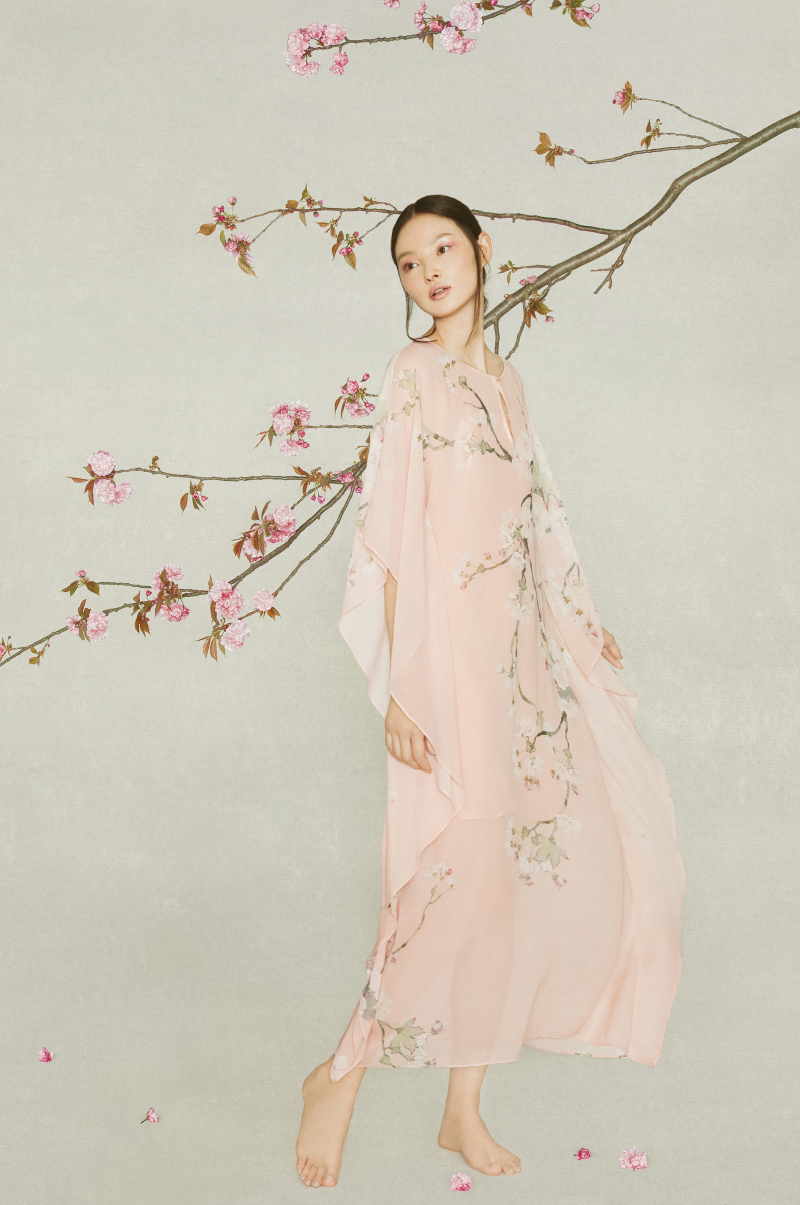 In fact, since ancient times, Chinese people have been pursuing the beauty of life, which is reflected in piano, chess, calligraphy, poetry and poems. With the increasing strength of China's national strength and the rejuvenation of national culture, today's consumers, especially young consumers, are significantly changing their consumption patterns, and have a higher pursuit of life aesthetics and dress aesthetics. It is precisely to seize this change that Luo Zheng has been devoting himself to building LUOZHENG brand and Luozheng Beauty Collection for many years, and radiating new vitality of excellent traditional Chinese culture with life scenes with Oriental aesthetics.
From the establishment of the Oriental Academy to the integration of tea ceremony, flower way, incense way, etc., from holding sound therapy courses to holding four seasons tea parties around the "24 Solar Terms"..... Luo Zheng continues to guide the seeds of Oriental aesthetics to take root and sprout in the user circle of the brand through scene interpretation and his own perception of excellent traditional Chinese culture, and imperceptitiously pass on the connotation of Oriental aesthetics to more people. In fact, this is also popular with the brand's VIP customers. "Even if these events are delayed due to objective factors, the VIP customers are very much looking forward to the event again."